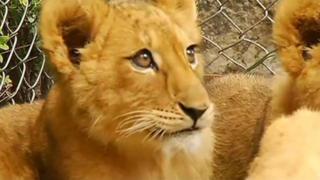 Five rare cubs born at Mexican zoo
There's a baby boom at a zoo in Mexico.
Two rare jaguar cubs and three African lion cubs have been born there.
One is causing serious excitement because it's completely black!
The zoo's launched a competition for local children to help name them.
See the cute cubs.
Watch more Newsround videos