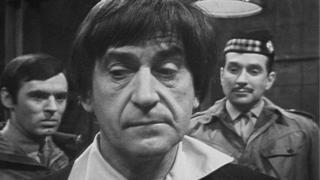 Doctor Who lost episodes found
Doctor Who - like you've never seen it before.
Nine episodes of the BBC show have been discovered on a dusty shelf in Africa.
These shows feature Patrick Troughton as the Doctor and haven't been seen since they were first broadcast in the 1960s.
See Leah's report about the rediscovered Doctor Who episodes.
Watch more Newsround videos