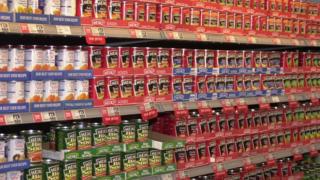 Some of the UK's poorest families will get extra help this winter.
The British Red Cross is asking supermarket shoppers to donate food to be given to the people who need it most.
Nearly half a million people in Britain needed emergency food supplies last year because they couldn't afford meals for their families.
The charity is warning more people will struggle because of rising food and fuel costs.
It's the first time in 70 years they've launched a campaign like this.