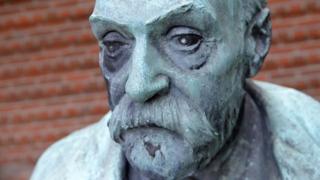 The Nobel Peace Prize explained
Today we'll find out who will win the 2013 Nobel Peace Prize.
It's a high profile award named after Swedish inventor Alfred Nobel and is for people and organisations who have worked to promote peace around the world.
It's hugely symbolic prize and this year Pakistani schoolgirl Malala Yousafzai - a familiar face to Newsround viewers - is one of the favourites to win.
Here's some background about why the award is so special.
Watch more Newsround videos