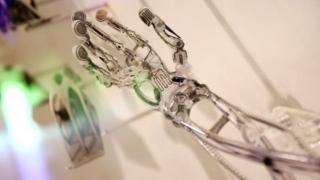 How to grow your own arm or skull
A new exhibition dedicated to innovations in 3D printing has opened at the Science Museum in London.
'3D: printing the future' includes models for printing a bladder, a skull and even a prosthetic arm.
Printing an entire arm isn't easy with that particular model using plastic parts and electronics to move it at the same time.
The exhibition, which opened to the public on 9 October, features over 600 3D printed objects.