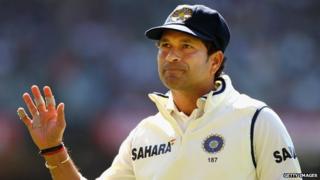 Legendary Indian batsman Sachin Tendulkar has announced he's retiring.
The 40-year-old former India captain, who many think is cricket's best ever player, has scored more runs in the international game than anyone else.
He'll hang up his bat after playing his 200th Test match, against the West Indies, next month.
He said: "It's hard to imagine a life without playing cricket because it's all I've ever done since I was 11."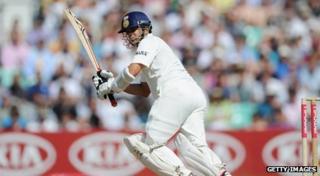 Tendulkar in numbers
Test matches (198)
He has scored 15,837 runs at an average of 53.86, hitting 51 tons and 67 half centuries. His top score was an unbeaten 248 against Bangladesh in Dhaka in December 2004
One-day internationals (463)
He has scored 18,426 runs at an average of 44.83 and a strike rate of 86.23. He has scored 49 centuries (highest score 200) and 96 fifties
Twenty20 internationals
He only made one international appearance in the shortest form of the game, scoring 12 from 15 balls against South Africa in December 2006