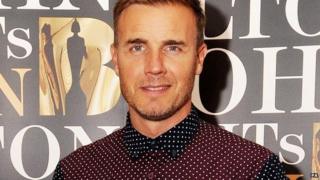 Gary Barlow says this year's X Factor is trickier, reflecting how "hard" the music industry can be to get into.
He told BBC Newsbeat: "It's a hard business and I'm not surprised these shows may get tougher over the years."
This year's X Factor has a new twist - a flash vote on Saturday night that puts one act straight into the "bottom two" on Sunday.
"The groups that benefit are the ones that go out there and do great performances," said Gary.
Gary also said he encourages his acts to keep their own personal style.
"I've tried to encourage anyone who's in my category to try and find their own music, to tear out bits of magazines to show us how you want to look," he said.