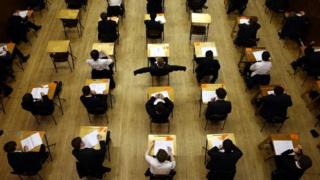 Young people in England are lagging behind other countries when it comes to basic levels of reading, writing and maths.
A major study shows England's 16 to 24-year-olds are struggling compared to those in Asia and other European countries.
England is 22nd for literacy and 21st for numeracy out of 24 countries.
The study suggests 8.5 million adults in England and Northern Ireland have the numeracy levels of a 10-year-old.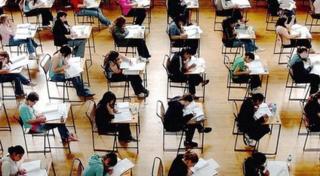 'Shocking'
The Organisation for Economic Co-operation and Development (OECD), who carried out the research, has warned it could mean there's far fewer people with the skills to get good jobs in the future.
The government's Skills Minister Matthew Hancock said: "This shocking report shows England has some of the least literate and numerate young adults in the developed world."
Best countries
The highest-performing countries were Japan, Finland and the Netherlands. The country with the lowest numeracy skills was the United States, which was once seen as one of the strongest education systems.
The study involved 166,000 adults taking tests in 24 education systems, representing populations of 724 million people. From the UK, adults in England and Northern Ireland participated.
The study looked at the level of skills across the adult population, between the ages of 16 and 65. England and Northern Ireland are below average for both literacy and numeracy, in league tables headed by Japan and Finland.