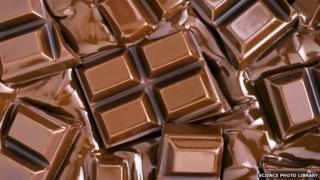 Chocolate bars could cost 21p more by Christmas after bad weather affected cocoa crops.
Mintec, a company that monitors the cost of the things we buy, says the rising cost of ingredients means the price of chocolate bars has to go up.
A lot of the world's cocoa is grown on Africa's Ivory Coast, but bad weather has damaged the crops.
The cost of cocoa butter has gone up by 70 percent in the last year and further bad weather is predicted for next year.