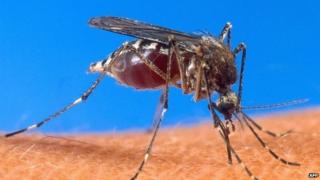 The world's first vaccine for the deadly disease malaria could be close, according to experts.
British medical company GlaxoSmithKline trialled the drug on more than 15 thousand children in Africa and found it reduced the number of cases by half.
Malaria is the biggest cause of death and illness in the world. It is spread by mosquitoes and and kills around 800,000 people every year.
The company's now seeking approval to produce the medicine on mass.
Scientists think a vaccine to make people immune to malaria would help eliminate the illness.
Bed nets, insect repellents and destroying mosquito breeding grounds all help too - but a vaccine could be more effective.