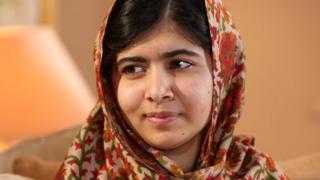 Our special show about Malala
Almost one year ago Malala Yousafzai was shot on her way home from school in Pakistan.
The Taliban have tried to stop women and girls getting an education in Swat, the area of Pakistan where Malala lived.
Malala has recovered and continues to campaign for education - but there are still people back home in Pakistan who aren't happy about that.
Newsround reporter Nel went to Birmingham to meet Malala and find out how her life has changed.