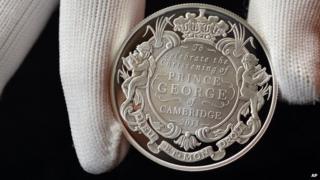 Special coins have been produced to celebrate the christening of Prince George.
The Royal Mint revealed a new £5 coin available in silver and gold, and a larger £1000 coin made of gold.
The big gold coin is worth about £50,000 but there will also be more affordable versions of the £5 coin available.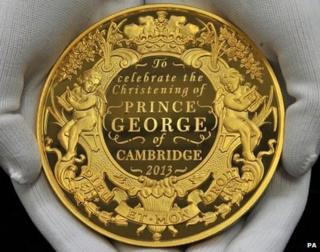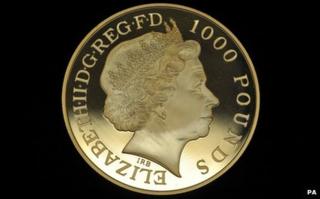 The cheapest £5 coin is likely to cost around £13.
It's the first time the Royal Mint has produced coins to celebrate a royal christening.
Prince George will be christened on 23 October by the Archbishop of Canterbury.