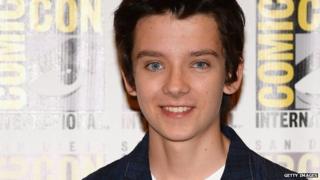 On Tuesday we'll be interviewing film star Asa Butterfield - and we want your questions!
16-year-old Asa rose to fame when he was just 10 after starring in the film The Boy In The Striped Pyjamas.
Since then he's appeared in hit film Hugo and TV show Merlin.
Asa plays the lead role in his next film Ender's Game - the story of a gifted boy sent to an advanced military academy to protect the Earth from invasion!
Thanks for sending us all your questions. This chat page is now closed.