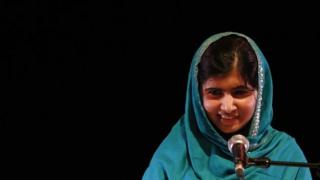 Malala Yousafzai , the Pakistani girl shot by the Taliban on her way to school has been tipped to win a Nobel Peace Prize.
If she wins the 16-year-old will be the youngest person ever to win the award.
Malala has been nominated for her work to get education for girls in Pakistan.
The education campaigner is among the favourites to pick up the award at the event in Sweden.
Barack Obama and Nelson Mandela have won the award in the past.