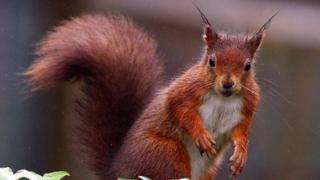 A group of red squirrels have been transported by RAF helicopter to a new home on the Isle of Scilly.
Red squirrels are really rare in Britain so these lucky ones are being given a new home to try and boost their numbers.
The animals have been moved to get away from grey squirrels which carry a deadly virus which could wipe out the species.
They were flown to a small island off the English coast last month.