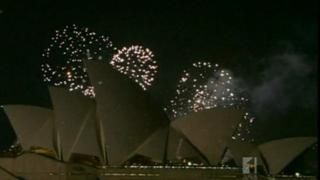 Sydney fireworks for Australian Navy
A huge firework display has been taking place in Sydney in celebration of the first arrival of the Australian Navy in the harbour.
It's one hundred years since the fleet sailed into Sydney.
The event has been marked by lots of ships from all over the world sailing to be there.
See the lovely fireworks in the sky over the famous Sydney Opera House.
Watch more Newsround videos