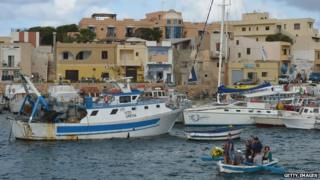 The Italian government says the European Union should do more to stop migrants risking their lives to sail across the Mediterranean.
It comes after a boat carrying African migrants sank near the Italian island of Lampedusa on Thursday 26 September.
It's thought as many as 300 people died when the boat they were travelling on caught fire and sank.
Flowers have been laid near where the boat went down in honour of the victims.