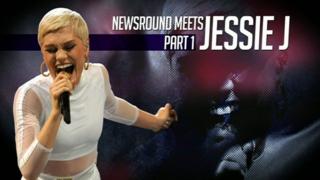 Newsround meets... Jessie J
Jessie J is a busy lady - so when we were given the opportunity to interview the pop superstar we jumped at the chance!
When she's not appearing on stage, or raising money for Comic Relief, she's topping the charts with her catchy pop hits.
Jessie is currently promoting her new album but still had time for a chat with Ricky.
Come back for Part 2 of the interview tomorrow, where Ricky asks Jessie J some of the questions you sent us.
Watch more Newsround videos