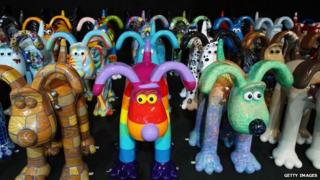 An auction of brightly coloured Gromit sculptures raised over £2.3million for charity on Thursday evening.
The Gromits were decorated by artists and celebrities, and had been on display around the city of Bristol.
The Gromits sold for thousands of pounds each, with many selling for more than £20,000.
The star of the evening was a Buzz Lightyear themed Gromit designed by Pixar. It was expected to raise £50,000 but sold for more than £64,000.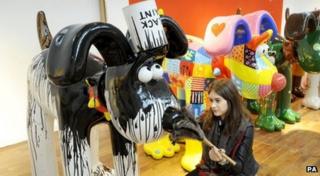 'Green Gromit' by One Direction star Zayn raised £26,000. The money raised will help support Bristol Children's Hospital.