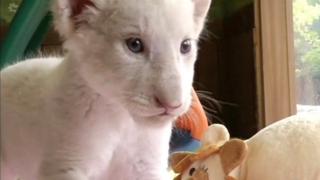 White lion cubs born in South Korea
These two rare white lion cubs have been born at a zoo in South Korea.
There's only about three hundred white lions left in the world so it's no surprise they're a big hit with visitors.
The cubs are being raised by the zookeepers for now. They'll be introduced to the rest of the lion family when they're seven months old.
Watch more Newsround videos