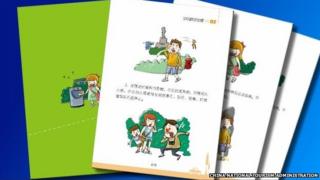 Chinese tourists have been issued with a book of guidelines to advise them how to behave while on holiday.
The guidelines remind tourists to put rubbish in the bin, not to spit in the street and avoid forcing locals to take photos of you!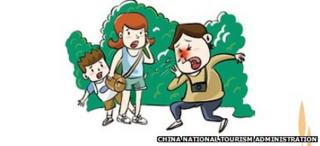 The book also has some slightly unusual suggestions.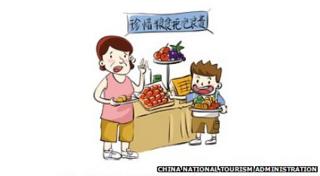 It says asking British people whether they have eaten is considered impolite, and that women who don't wear earrings in Spain are considered naked.
Do you follow these rules on holiday?
Do not

touch antiques

Do not

look dirty in public places

Do not

shove a whole piece of bread in your mouth at once

Do

turn off your mobile phone on a plane

Do

arrive early for a banquet
China's National Tourism Administration issued the 64-page book on Wednesday to help tourists "abide by the norms of civilised tourist behaviour".