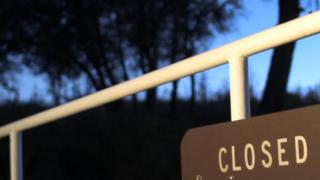 Third day of US government shutdown
US President Barack Obama has warned of a big crisis if the two main political parties in the United States can't work together.
The Democrats and Republicans still haven't agreed a budget for the country and so national parks and tourist attractions have closed.
700,000 people are still suspended from work without pay.
Two weeks from now there'll be an even bigger debate about whether the country should borrow more money to pay its debts.
If the Democrats and Republicans can't agree to work together by then, countries around the world could feel the effect.
More to see:
Watch more Newsround videos