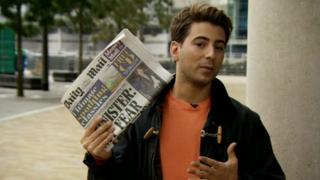 Top politician says paper 'lied'
Top politician Ed Miliband has accused one of Britain's top newspapers of telling "lies" about his dad.
The Labour party leader says the Daily Mail newspaper lied when it wrote an article about his father, headlined "The man who hated Britain".
He wrote a letter to the paper about Saturday's article, printed in today's Daily Mail with part of the original article alongside it.
The paper says it stands by "every word" of its article.