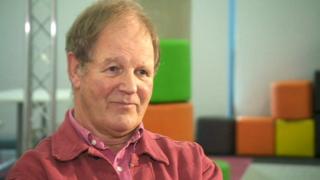 War Horse author put to the test
What do the words languid, deleterious or mendacious mean to you?
When we sent Martin to interview top author Michael Morpurgo, we couldn't help testing his word knowledge.
Michael wrote the smash hit War Horse, he's been the children's laureate and now he's rewriting the classic story of Pinocchio.
But how would he score on Martin's word quiz? Watch the video to find out.
Watch more Newsround videos