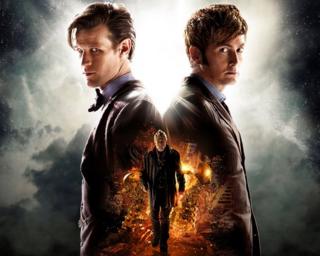 A special episode of Doctor Who will be broadcast in more than 70 countries at the same time, the BBC has revealed.
Millions of people are expected to watch The Day Of The Doctor which has been made to celebrate 50 years of Doctor Who.
The episode stars Matt Smith as well as former Doctor Who stars David Tennant and Billie Piper.
The show will broadcast in 75 countries including Canada, Brazil, Botswana and Burma on 23 November.
Fans will also be able to watch the anniversary episode in 3D at cinemas across the UK.
BBC Worldwide boss Tim Davie said he wanted to create "a fitting birthday tribute to our Time Lord."