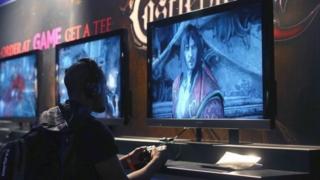 Latest games on show at Eurogamer Expo
The battle of the consoles is hotting up - later this year Sony and Microsoft go head to head with the release of the X Box One and Playstation 4.
So, we sent Ricky to the biggest gaming exhibition in Europe to soak up the latest gadgets and take look at what else the future has to hold!
Watch out for interviews with Louis Smith and Tom Cassell from The Syndicate Project.
Watch more Newsround videos