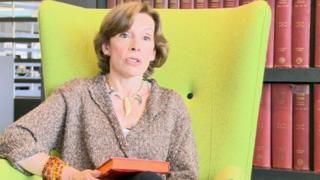 Author climbs volcano for ideas
When you think of an author doing research for a book you probably think of them crouching over a desk in a dark room.
Well not Michelle Paver, author of the Gods & Warriors series, she's met lions, swam with dolphins and crawled through copper mines all in the name of research.
She believes if she's experienced events it's easier to write about them in her books.
For her latest instalment, The Burning Shadow, she's even climbed a volcano!
More entertainment stories