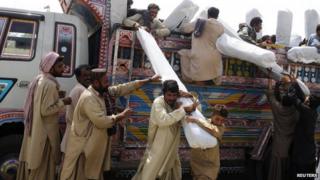 Rescue workers in Pakistan say the size of the area hit by last week's earthquake is making it really tricky to deliver help.
Experts say there's enough supplies to help the victims, but the big problem is how to get it to them.
Even by helicopter the quake zone is hours away from help.
More than 500 people died in the quake and hundreds were injured.