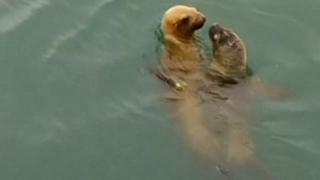 Sealions in Peru return to the wild
A group of young sealions have been returned to the wild in Peru.
The six sealions were found washed up a few months ago.
All were badly injured, or had been abandoned by their mothers.
It's thought to be the largest release of the mammals ever in South America.