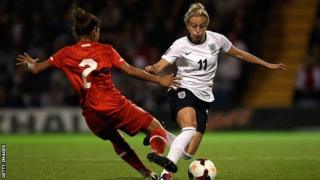 England and Scotland's women's footie teams had a brilliant evening, both winning their latest World Cup 2015 qualifier matches.
Scotland beat Bosnia 7-0 and England went one better beating Turkey 8-0.
It's the second win for both teams in the qualifying matches and signals a good start for their journeys towards the 2015 tournament in Canada.
Wales' women's team also won their qualifying match last night, but with a more modest 1-0 victory over Belarus.