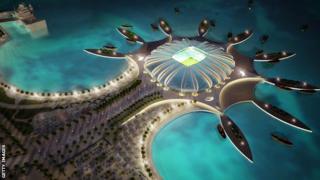 The organisers of the Qatar 2022 World Cup say they're appalled by an investigation into the way they treat their workers.
A UK newspaper reported that some people working on buildings for the footie event are being treated badly.
Organisers say the Qatari government will look into it and said: "The health, safety, well-being and dignity of every worker that contributes to staging the 2022 Fifa World Cup is of the utmost importance to our committee."
Football governing body Fifa says it is "very concerned" too by the newspaper's claims.
The 2022 World Cup is already under a lot of pressure because of concerns that Qatar's summer heat might be too tough on players.