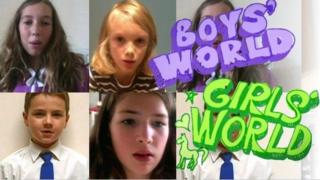 What are the pressures of being a boy or a girl?
For the final day of Boys' World Girls' World, we're hearing directly from you.
We asked for your videos telling us about the biggest pressures you face growing up as a boy or girl.
Here's a few of the ones you sent us.
Watch more Newsround videos