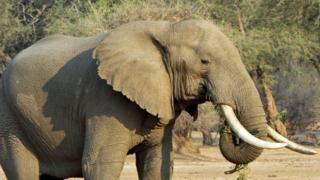 Why do poachers use poison?
On Wednesday we reported that poachers have killed 41 elephants in Zimbabwe's Hwange National Park by poisoning them.
It's thought cyanide poison was spread in the elephants' habitat to kill them, so poachers could take their tusks.
We spoke to Charlie Mayhew from charity Tusk to find out why poachers are using poison.