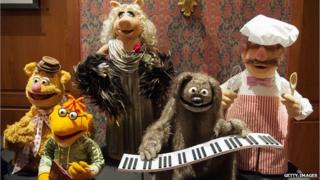 Lots of puppets from The Muppet Show and Sesame Street have been donated to the Museum of American History in Washington.
The puppets include Miss Piggy who now gets to join her beloved Kermit the Frog at the American museum.
Cookie Monster, Bert, Ernie, Elmo and Fozzie Bear also joined during a special ceremony this week.
Miss Piggy will be on view in an exhibition which starts in March 2014.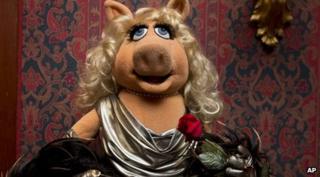 Other muppets and Sesame Street characters will be part of a puppetry display that opens in November.