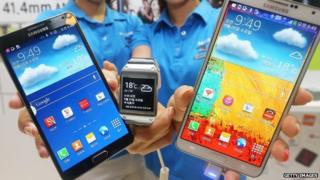 Curved smartphones are on the way as tech giant Samsung says it'll be launching one next month.
The announcement came at an event for the Galaxy Note 3, but Samsung didn't give out any more secrets about the curved device.
Curved screens are just the start of an expected move towards foldable phones.
Technology firms still need to work out how to make bendable phones cheaply and come up with display panels that can be very thin and heat resistant.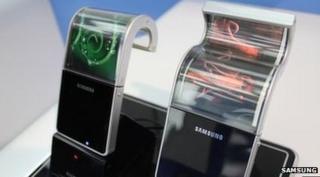 Prototypes of curved and bendy phones have been on show at tech events already.
Samsung, the world's best-selling smartphone maker, hasn't said what October's device will look like.
Samsung also makes TVs with curved displays, but they are very expensive, costing thousands of pounds each.