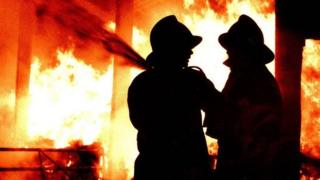 Firefighters in England and Wales are expected to go on strike for four hours today.
Some firefighters are unhappy with plans for them to work until they're 60 and receive less money when they retire.
The strike takes place from 12pm but volunteer firefighters will be on hand to tackle any emergencies and 999 calls will still be answered.
The Fire Brigades Union claims many firefighters will not be fit enough to work to the retirement age of 60.
Matt Wrack of the FBU said: "None of us want a strike but we cannot compromise on public and firefighter safety."