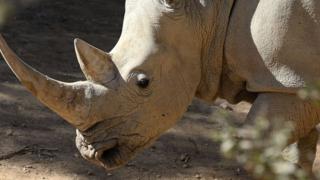 Rhino poaching hits new high
Poachers in South Africa have killed more rhino so far this year than in the whole of 2012.
South Africa's Department for Environmental Affairs said 688 rhino are known to have been killed already in 2013.
That's more than the record of 668 rhino that were killed last year.
Rhino horn is more valuable than gold in South East Asia where it is believed to have medicinal properties.
Watch more Newsround videos