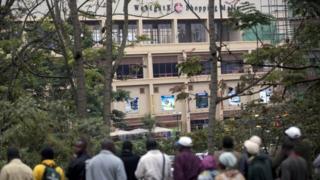 Kenya shopping centre under siege
Kenyan authorities are close to ending a siege by a group of armed men, on a shopping centre in the capital Nairobi.
Witnesses say between ten to 15 people stormed the Westgate Shopping Mall in Nairobi at lunchtime on Saturday.
The shopping centre was packed with people out shopping or dining.
Kenyan authorities say at least 62 people have died since the attack began, with around 170 people injured.