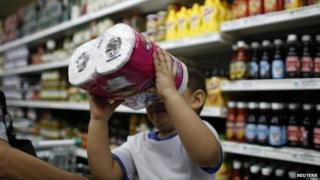 Shortage of loo roll in Venezuela has led the country's government to take over a toilet paper factory to try to sort out the problem.
The lack of loo roll, food and essential goods has been a growing concern in the South American country.
The factory has been surrounded by the National Guard, who will monitor toilet paper production and distribution.
They hope to avoid a repeat of the shortages earlier this year when supplies had to be bought in from abroad.