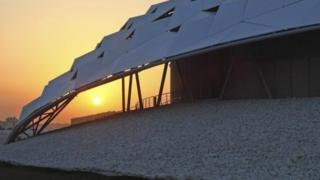 Uefa supports Winter World Cup
It's looking more and more likely that the 2022 World Cup in Qatar will be played during the winter.
European football bosses at Uefa have today given their support to playing the tournament either in November and December, or January of 2022.
Uefa nations agreed that a summer event could not be played in Qatar because it's just too hot at that time of year.