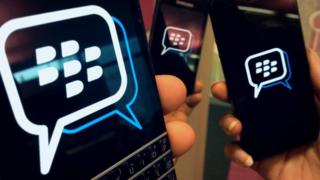 BlackBerry Messenger will be available to download on iPhone and Android smartphones from this weekend.
BBM was previously only available on BlackBerry phones but will now be available as a free download from the Android and iOS app stores.
Users will be able to see when their messages have been delivered and read, and share photos with friends - just like on a BlackBerry.
BlackBerry says BBM video calling will be added to the app soon.
BlackBerry faces tough competition from other messaging apps with similar features, like Apple's iMessage which launched in 2011.