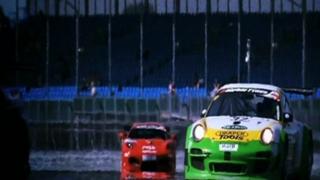 Racing gamers take to the track
You may be a pro at racing video games, but could you race a real car on a real track?
The GT Academy is a global competition that gives gamers the chance to try exactly that.
It's been running for five years and this year almost 750,000 gamers signed up to race against each other.
The fastest gamers made it to the final at Silverstone where one wins a contract to become a real life racing driver for a top motorsport team.