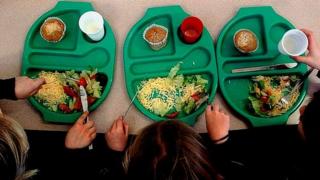 Free school meals for 5-7 year olds
All kids aged between five and seven years old in England will get free school meals, from September next year.
The Deputy Prime Minister confirmed the news in an interview with the BBC.
Mr Clegg says the free meals will help mums and dads with the cost of living. It's also hoped that it will help kids to concentrate better in class.
On average parents who pay for school lunches spend around £400 a year per child.