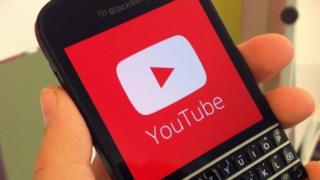 YouTube videos will soon be watchable without an internet connection, the video sharing site has revealed.
From November you'll be able to download videos to watch later using the YouTube app on mobile devices.
Other video apps like BBC iPlayer and 4OD already let you download videos to watch later, which autodelete in time.
But on its Creators blog, YouTube says you'll be able to watch videos you've downloaded as long as your device goes online at least once every 48 hours.
The blog says: "This upcoming feature will allow people to add videos to their device to watch for a short period when an Internet connection is unavailable.
"So your fans' ability to enjoy your videos no longer has to be interrupted by something as commonplace as a morning commute."
In August, Newsround's Nel met some of the YouTubers finding fame.