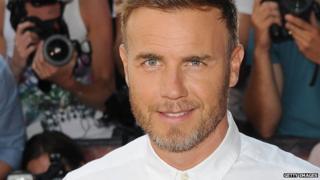 Singer and songwriter Gary Barlow has revealed he's releasing a new album in November.
The X Factor judge hasn't released an album of his own for the last 14 years, despite recently topping the album chart three times with his band Take That.
Gary revealed the news on his Twitter and added "I'm excited for you to hear it!"
His band Take That are also expected to release a new album in 2014.