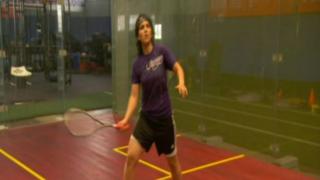 Girl pretended to be a boy to play sport
Imagine not being able to play sport just because you were a girl.
Well that was the reality for Maria Toorpakai Wazir - a budding squash player from Pakistan.
As a child, Maria had to pretend to be a boy to play the game and was even forced to flee the country after threats were made against her by people who didn't want her playing.
Watch Nel's report to find out more.