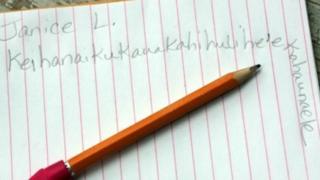 A woman called Janice Keihanaikukauakahihuliheekahaunaele has won a battle to have her full name put on her driving licence.
Her name is so long - containing 35 letters and 19 syllables - that it would not fit on the documentation!
But Janice says her problem has now been solved.
Hawaii government computer systems are to be upgraded by the end of the year, allowing her to have her full name on her driving licence and ID card.
Janice told BBC World: "No-one ever gets away with chopping my name without hearing about it."