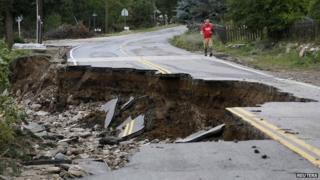 The US state of Colorado is continuing a large-scale rescue operation after severe flooding left five dead and hundreds unaccounted for.
Thousands of homes were left without power after half a years worth of rain fell in just one week.
Days of heavy rain have caused severe damage to property and forced the rescue of more than 2,500 people, say authorities.
Reports say five people have been killed and hundreds are still missing.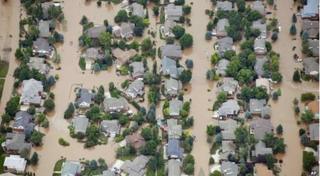 Although flood waters are now subsiding, more rain has been forecast and authorities have warned of more possible flash flooding
Remember that events like this are rare.