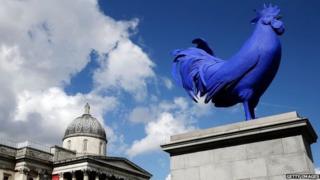 Councils across England are planning to sell public art to raise money for other things.
Things like statues and other sculptures are a feature across many towns and cities and can be worth millions.
But lots of councils are facing big cuts to the money they get to pay for things like libraries and swimming pools and some see selling the art as a way to make some of the cash back.
The local council in Croydon, London, wants to sell-off a collection of Chinese pottery which is worth more than £13 million.
Some people think it's a good idea, but others say it's more important to keep different types of art for future generations.
Other councils who have sold off public art recently include Leicester, Cambridge and Bury.