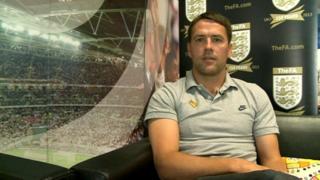 Michael Owen talks to Newsround
The average price of football tickets across England's top four divisions has gone down.
According to an annual BBC Sport study, tickets now cost up to 2.4 per cent less than they did last season.
Michael Owen told Newsround he thinks family ticket deals would help football clubs attract more spectators.